Episode 7 | Everfresh Limited
Greg catches up with Nick from Everfresh Ltd in Hastings about the many ways Allied Petroleum is key to their operation, from a 30,000L onsite tank to a stock of oil, greases, and Alliedblue diesel exhaust fluid.
"We use all Allied products for the servicing of our trucks onsite, plus onsite and mobile fuel tanks. The team at Allied Petroleum does a great job, we never run out, just like it says on the tanks."

- Nick, Everfresh Ltd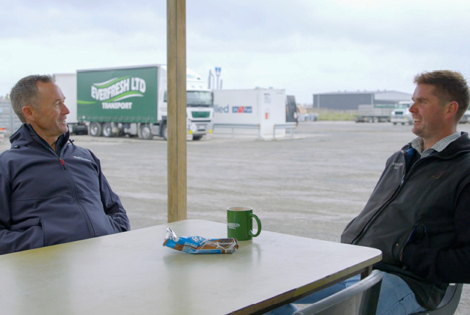 Highlights from the seventh stop
Greg's impressed by the volume of fuel Everfresh uses each year

See the full range of Allied products in use across the business
Catch a glimpse of the latest Everfresh project in action in Hawke's Bay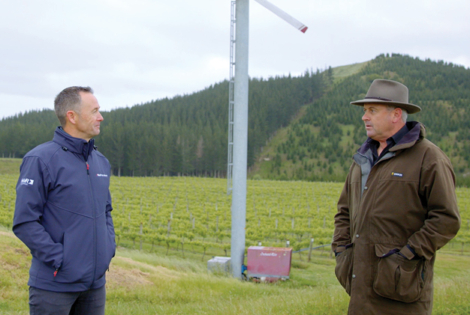 Want to see more?
Watch episode 8 now
For our final stop, Greg heads to Kinross vineyard (part of WinePortfolio) in Hawke's Bay to talk to Dakin about the unique role Allied plays in a viticulture operation.
Watch the full episode
Partnering with Greg Murphy
Whether on the track or on the road, you're nowhere without reliable fuel. So we've teamed up with motorsport legend Greg Murphy to prove it.
Find out more
Follow the roadie
See what else Murph gets up to, as he makes his way across New Zealand to see how Allied Petroleum's total fuel solutions keep things moving.
Find out more