We grew up on the farm
Allied Petroleum began business in the early 1990's, and many of our first customers were farmers. While we're a bit bigger now, servicing farms remains a vital part of what we do, and every day we're still rolling up to the gate.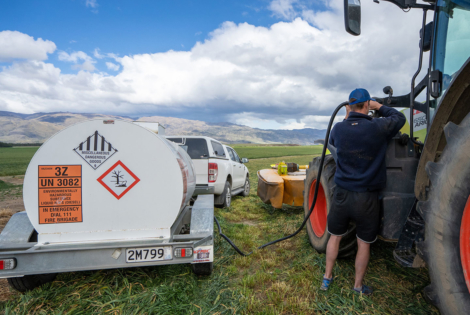 The simplicity of one account
We understand that agricultural businesses need a wide variety of products and services, but who has time to deal with all the suppliers.

At Allied, we're aligned with several cooperatives and agri-resellers, so you can charge everything to the one farm account alongside your power, fert, feed, fuel and more.
Worried about your diesel tank?
Proper fuel storage is a compliance must, your safety, our driver's safety, and the environment are all very important.
Tripod fuel tanks were common on New Zealand farms, however the fact is they no longer meet WorkSafe requirements and should be replaced.
We can help with information about compliance and replacement farm fuel tanks. A good place to start is our farm fuel compliance guide.
We're proud to be the Road Transport Association's preferred bulk fuel supplier, delivering to transport yards nationwide.