Transport, machinery & hydraulic oils
Whether you're running trucks, working heavy machinery, or operating plant — the right lubrication solution is vital.
You need the right products, and the right expertise. We have both.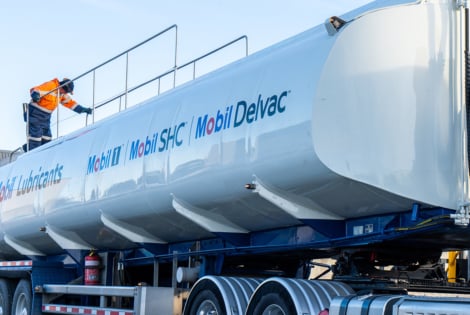 Mobil SHC
Engineered industrial protection
The Mobil SHC range of lubricants and hydraulic oils offers superior performance which can help extend the life of your equipment, minimise waste, and even offer energy savings; all while reducing exposure to risks from potentially hazardous maintenance.
Mobil SHC also provides:
Excellent resistance to oxidation
Low-temperature flow properties
High-temperature capability
Protection against wear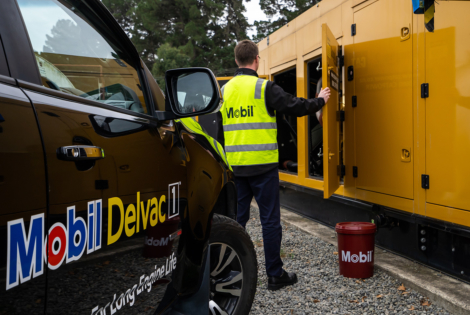 Mobil Delvac™
Leading edge technology
The Mobil Delvac range of synthetic engine oils is one of the most highly developed lubricant ranges available for commercial and heavy vehicles, with a proven record of success. The comprehensive range is led by Mobil Delvac 1 LE 5W-30, a supreme performance diesel engine oil that provides improved fuel economy and drain interval potential as well as maximising the lifespan of modern diesel engines.
Order or enquire
Call us on 0800 383 566 to place an order. If you don't have an account, and would like to discuss Mobil lubricants supply, we'd like to hear from you!
Let's discuss your needs
Why choose the Mobil range?
Mobil has a reputation for unsurpassed quality and industry leading technology. This is backed by decades of working with customers to improve productivity and profitability.
Performance is measured by engine cleanliness, engine life, wear protection, soot dispersion's, high and low temperature performance, reduced oil consumption, optimised drain intervals and reduced downtime of engines.