Alliedblue - diesel exhaust fluid
With a growing numbers of SCR engine vehicles on our roads, we now provide Alliedblue DEF to treat and reduce exhaust emissions. This can be delivered or is now also conveniently available at the pump at selected fuel stops within our network.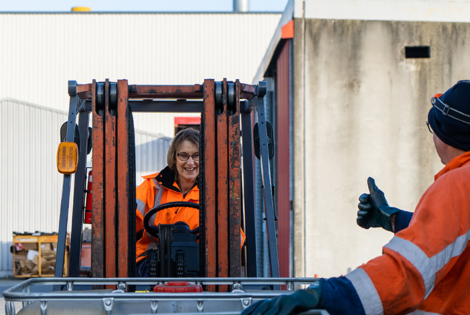 Bulk delivery
We can supply Alliedblue in intermediate bulk containers (IBCs), drums and smaller 10 or 20 litre packs; ideal for fleets that fuel from a home base or want an emergency pack with the vehicle.
At the pump
Another way we supply diesel exhaust fluid is through our network of fuel stops. In many locations our customers now find Alliedblue at the pump. Conveniently for the truck, it's alongside diesel.
For more information about our fuel stop network, and the products available at each location, click here.
To ensure your vehicle performs at its best, our diesel exhaust fluid is manufactured, tested, and stored to meet international standard ISO22241.
Looking for a supply solution?
Whether it's diesel exhaust fluid delivered to your business or purchasing Alliedblue at fuel stops, our experienced sales team can help you find the best solution for your business.
Talk to us