Fuel cards
As New Zealand's leading total fuel solutions provider, we cover all your fuel needs — from bulk delivery and storage to fuel on-the-go. Our Allied Fuel Cards are designed for the needs of a heavy commercial fleet with an additional card option for businesses running light vehicles.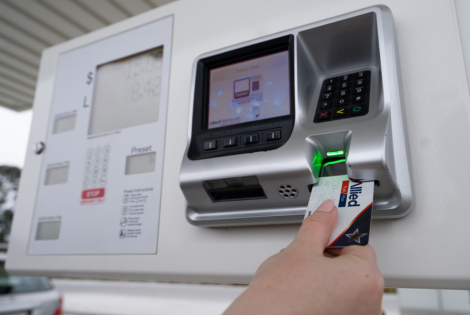 Allied Fuel Card
Commercial pricing
Keep your commercial or heavy fleet running with an Allied Fuel Card. Fill up anytime at any of our 24/7 fuel stops around New Zealand with easy-to-use forecourt payment terminals. Plus, the convenience and transparency of dealing with one account and one provider as all your fleet's card accounts can be easily linked to your bulk fuel account, and you're supported by our dedicated team ready to help with your enquiries.
More benefits of the Allied Fuel Card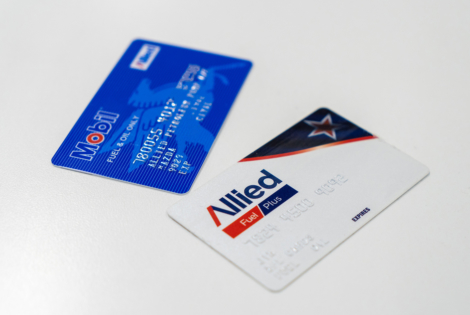 Mobilcard
Many locations
If your business operates light vehicles, then our Mobilcard provides a simple way to access petrol at Mobil's nationwide network of service stations. This fuel card, while aligned with the Mobil network, is administered by Allied Petroleum, which means you can access a wider number of forecourt locations, but still deal with us.
The benefits of an Allied Mobilcard