Allied Petroleum Newsletter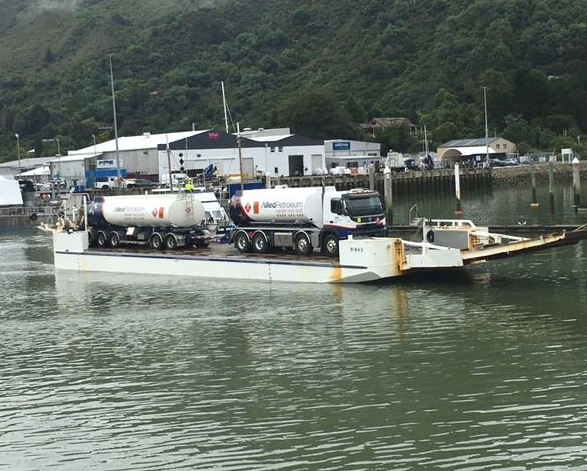 Allied Petroleum in the Kenepuru Sound
From Stewart Island to Kaitaia, there's always an Allied Petroleum spot near you! Our extensive network of 24/7 fuel stops, service stations and marine stops across New Zealand stretches into the most remote reaches of the country to ensure our fuel reaches customers.
Allied Petroleum's promise is to always keep its customers moving, no matter the location or circumstance. Take a look at our work in Marlborough, for example. Extreme weather in the region in July last year wreaked havoc, which unfortunately rendered Kenepuru Sound inaccessible and its residents cut off by way of road.
Our customers in the Sound still needed to access fuel to keep them and their businesses going, so we came up with a creative solution to deliver fuel to them – via barge. Teaming up with Johnson's Barge Services, Allied has been delivering fuel to customers on the barge in a variety of ways, including drums and trailer tanks. In February, we even put an Allied truck and trailer unit on a barge with one of our drivers, Chris Ruffell, so we could deliver fuel to some of our most isolated customers.
At the end of last year, the fragile Kenepuru road reopened, but restrictions on what could drive the route meant heavy fuel vehicles are still not able to make the trip. It's been a series of temporary solutions until road access enables us to drive truck and trailer units into the Sound once again, but we weren't going to leave customers high and dry when they need fuel to keep moving.
Spotlight on
NetLube holds the answers
Lubricants are the key to keeping your vehicles and machinery running smoothly. Teaming up with Mobil, we have a wide range of lubricant products for all your needs. But where to start? What product should you use? Never fear, NetLube is here.
NetLube is an online tool anyone can use. It can give you the right recommendations on what specific products to use on your particular vehicle model. All you need to do is search your vehicle with manual search or choose your make, model and type of vehicle on Allied Petroleum's website. You'll then receive lubricants recommended by our expert engineers for use with your vehicle. From heavy duty diesel and car engine oils to industrial lubricants, we'll help you find world class products that deliver outstanding performance.
Greg Murphy's Refuel Roadie
But don't just take our word for how good we think the lubricants range is! On Allied's Refuel Roadie with motorsport legend Greg Murphy, we saw firsthand how Allied Petroleum's lubricants are a key part of keeping our customers moving. Check out episodes three and four of the Greg's Refuel Roadie to see how the Mobil lubricant range is key to our customers' operations.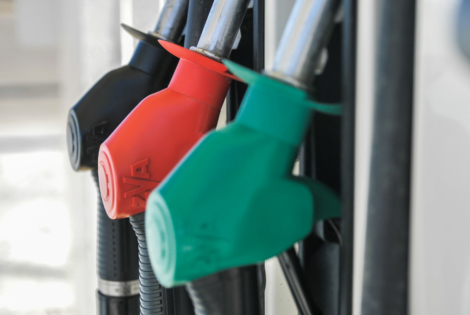 The Flow Down
Fuel Prices
In recent months, these price hikes have directly correlated with Russia's invasion of Ukraine. Back in March, Deputy Prime Minister Grant Robertson said that the longer conflict goes on in Ukraine, the biggest impact economically for New Zealand will be around the cost of fuel. Two months later, this continues to be true.

Prices are increasing because economic sanctions against Russia for their invasion of Ukraine has prevented the purchase of Russian crude oil. Russia is the third largest producer of oil in the world.
As COVID-19 continues to affect shipping lines, there have also been significant cost increases in the logistics of transporting oil, which has played a part in the overall pricing structure of fuel.
As a fuel supplier, our prices are dictated by the market, which at present is very volatile. High fuel prices aren't good for anyone. What we can do, though, is look after our customers. Our team of customer services staff and sales managers are never more than a call away and are keen to help you out with whatever you need. If there's a solution to be had, we're going to help you get there.