OceanaGold's sustainability step
Find out how we helped OceanaGold meet their environmental and operational efficiency goals.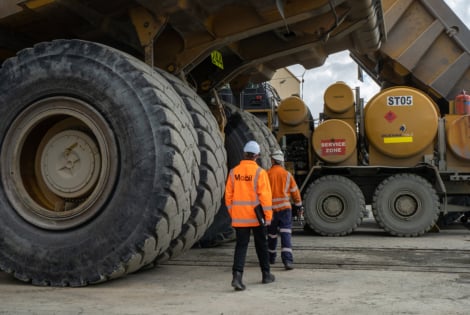 In 2018 OceanaGold were seeking a supplier of bulk oil products for their Macraes mine. While interested in operational efficiency, OceanaGold's motives were equally driven by environmental concern and they wanted their new supplier to contribute sustainability ideas.

We proposed multiple grades of Mobil oil delivered in bulk by our tankers to replace OceanaGold's practice of purchasing huge intermediate bulk containers (IBCs, each holding 1000L of oil) and pumping product from these into larger storage tanks.

The switch to our oil tanker has resulted in a quantum reduction in risk related to spills, cross contamination and traffic movements on site. But most importantly, we helped OceanaGold prevent 450 IBC containers from entering the waste stream each year.